So after breaking into the tutorial world with my first one... I realized they are pretty simple (as long as you plan ahead and think about it as you make the item). Well I was going to do a regular one but got lazy and didn't want to take a whole bunch of pictures of each step... in BAD lighting... so I pulled out my trusty FLIP camera and decided to give a
VIDEO
tutorial a whirl!
So first let me tell you where my inspiration came from... I stumbled upon this cute card on How about Orange a while ago... and it is my grandma's birthday tomorrow (yeah, she is a st. patty's girl!), so i had an opportunity to try it out!


So here is my tutorial... please pardon the shaky-ness, bad lighting, and overall AMATUER-ness of it all... but hopefully the things I am teaching come across.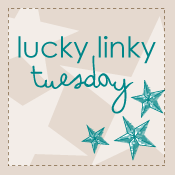 Let me know if you make one of these and if you found the tutorial helpful. Also I gladly welcome any constructive criticism so I can make the tutorials better!